Oric Microdisc scpecifications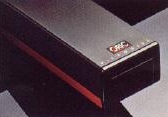 MICRODISC TECHNICAL SPECIFICATIONS

Additional information available from the Projects Page Muso's project page
Right click this link and Save Target As... for Oric Microdisc Manual
Formatted Capacity — 160K bytes per side (double density as standard) No. of Tracks-40 (80 available as option at a future date)
No. of Sectors-16
Bytes per Sector—256
Transfer Rate- 250K Bits/Sec

Supports up to 599 files per side, four drives single or double sided, 40 or 80 track. User definable configuration allows mixing of drive types including 5 1/4" (five and a quarter inch).
Extensive wild card facilities.
Copy allows merging of basic and machine code files.

Utilities
The utilities are as follows:
1. Backup Copy a whole disc
2. Copy Copy a file to another
3. Del Delete a file allowing wildcards
4. Dir Display directory listing
5. Drv Set the default drive number 6. Format Format and initialise a disc
7. Load Load a file (code data or basic)
8. Protect Change protect status of file
9. Recall Recall a basic array from a file
10. Ren Rename a file
11. Save Save a file (code, data/ or basic)
12. Store Store a basic array as a data file
13. Sys Change system configuration.
Please note: This is original spec. More is now available through the enhanced Sedoric.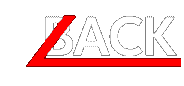 © Copyright 2000 by S.D.Marshall email me