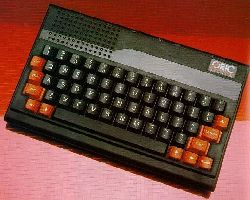 Rhetoric

The Show is Over !
It took a while to arrive, but eventually Rhetoric #25 got sent out to the remaining subscribers. We lasted just over 3 years producing those twenty five magazines and ten disks of software. It was a struggle from start to finish but I hope our efforts were appreciated.
I was the first person to found a new Oric magazine for over ten years. I'm not sure how sensible an idea it was and it almost never happened because I got little in the way of support. Thanks to Jon Bristow and Simon Ullyatt we did get started. Thanks also to Matt Coates, Jim Groom and Brian Kidd for helping make the dream a reality.
Oric support will continue on the internet. That is where people's attention is focussed. A monthly or bimonthly magazine can't compete with such a vibrant resource. Against the odds Club Europe Oric (CEO) does continue to produce a magazine and disk. Please support them if you can ! http://ceo.oric.org .
I will of course continue to offer my support to those that want it. If you think I can help, drop me an email.
Thanks to all those that have supported Rhetoric over the years. Thanks to those that helped out and to those that contributed.
Regards,
Steve the Muso
Prehistory: What was Rhetoric ?
Rhetoric was set up specifically to support for English speaking Oric fans, continuing where Oric User Monthly (OUM) left off. OUM had been a great thing for many an Orician. Dave Dick did a great job providing users with software and hardware sales and support as well as being helpful with any problems - and not forgetting the monthly magazine from which OUM got it's name! The simple aim of Rhetoric was to carry on as before, producing a magazine and providing support - but under a new name which would give people a chance to start contributing - or jump ship, as they pleased. (Several said they didn't write articles for OUM because they thought themselves not up to those standards. I thought starting anew would give them a chance). Unfortunately more jumped than joined up.
Rhetoric was doomed - or so I thought. So few showed an interest, that I said it wasn't worth while. Jon Bristow kept nagging me not to give up. So I tried to gather support, and gaining so little said maybe we should drop the idea of a magazine. At that stage Simon Ullyatt stepped in and offered to become editor, (mug). Thanks to the patience and diligence of these guys and the other core members, Jim Groom and Matt Coates we dragged together a crew to take on the task of supporting the Oric.
Little did we know ! It is only when you get into these sort of things that you start to appreciate the efforts of the likes of Dave Dick. Let me tell you it is damned hard work getting a magazine and disk together. One of the hardest things is getting people to contribute. A BIG thanks to those that did.
Already we have lasted longer than the likes of Your Oric, who survived in a time when there was commercial interest in the Oric. It would have been so easy to give up - like so many did, when OUM closed; but we struggle on. Why ? I guess that is hard to put into words. None of us earn anything from Rhetoric, and we don't gain too much from it. But we just can't leave the thing to die. As long as there is, and can be new software and new things to do on the Oric we will try and be there to give a helping hand to those that wish to join us for the ride.
.


Other places where you can find Oric support.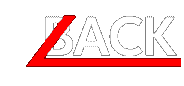 © Copyright 2000 by S.D. Marshall email me